The Fourth High Level Meeting of the Multidimensional Poverty Peer Network (MPPN) opened with the participation of Sabina Alkire, Director of the Initiative on Poverty and Human Development at the University of Oxford (OPHI) ; Gonzalo Hernández Licona, CONEVAL Executive Secretary and Javier García Bejos, Undersecretary of the Ministry of Social Development (SEDESOL).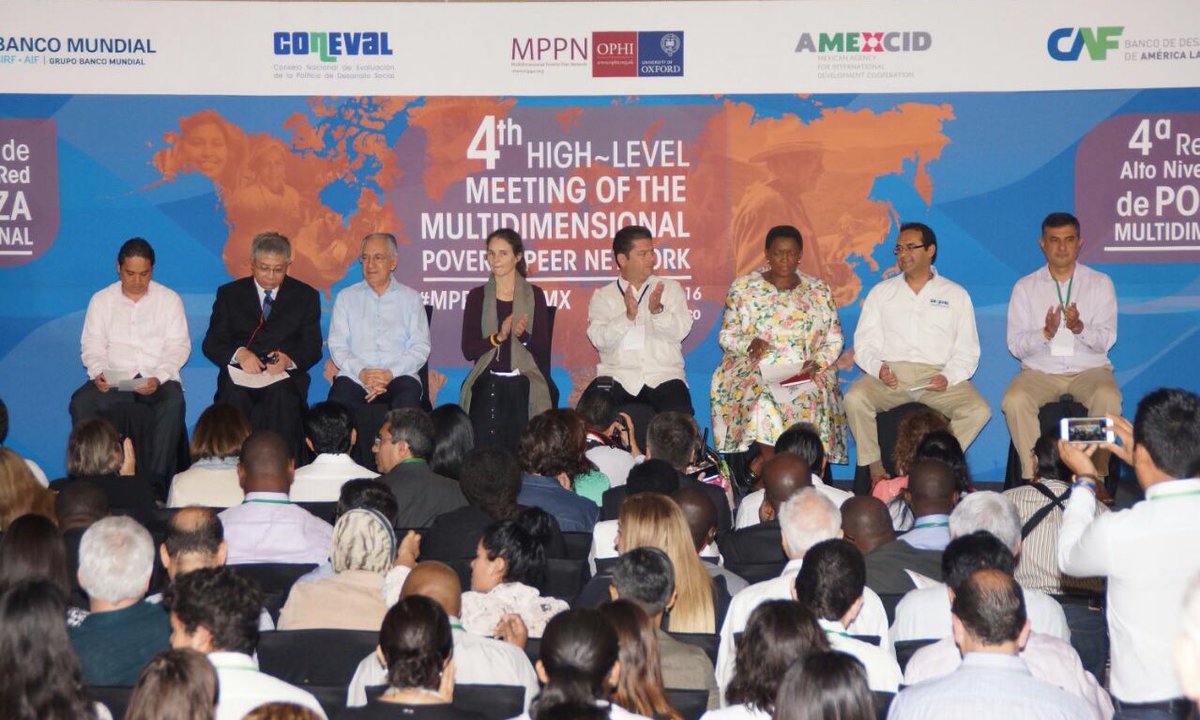 In his speech, Gonzalo Hernández Licona, said that the multidimensional measurement allows explaining better the phenomenon of poverty while establishing a clear link between public policy and poverty reduction and strengthens the transparency and objectivity. "Measuring poverty objectively is essential to resolve it," he said. "The multidimensional measurement is now one of the goals of Sustainable Development Goals and the new Agenda 2030, and that is relevant to achieve their systematic reduction" he said.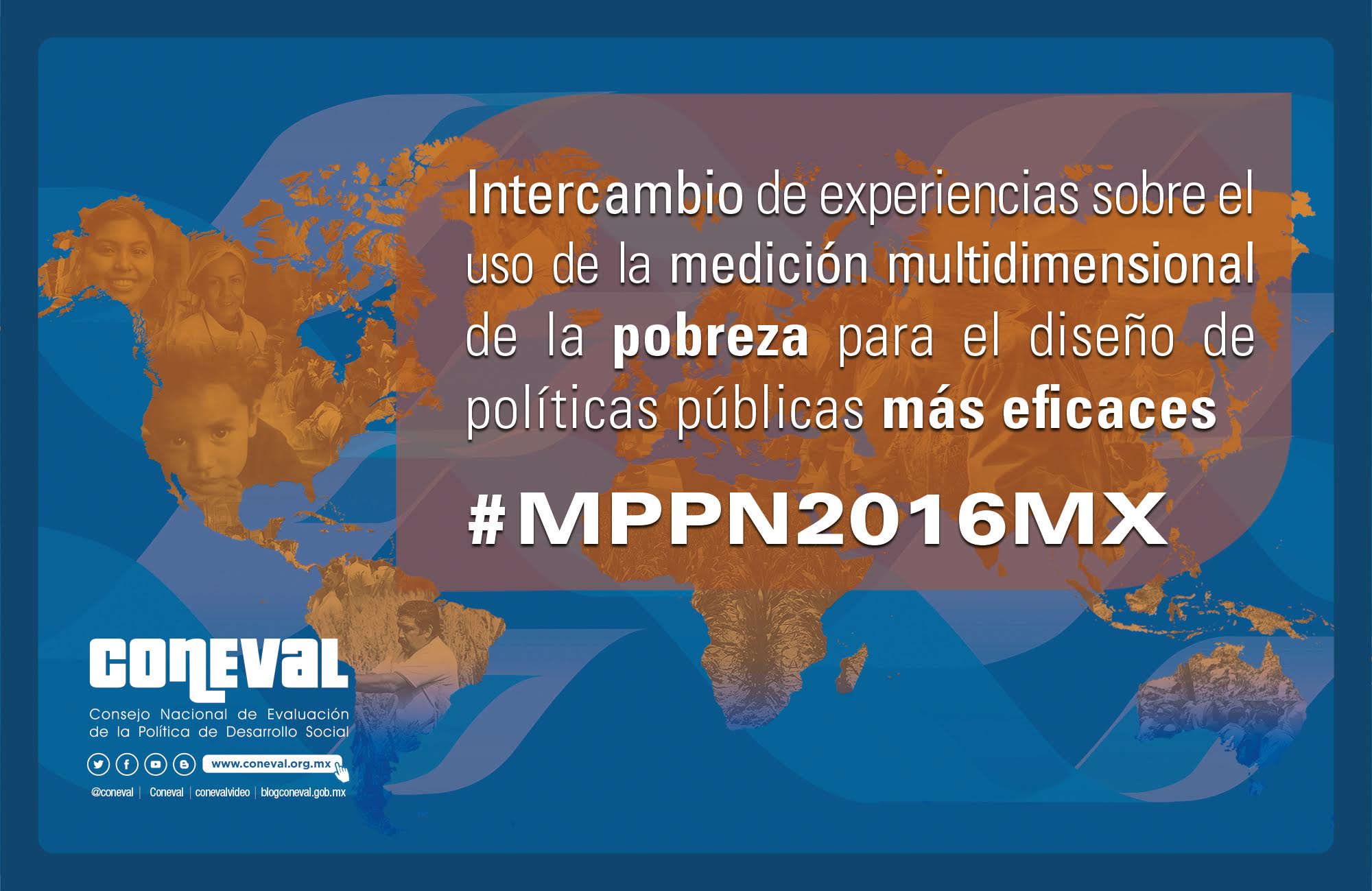 In this regard, Javier García Bejos said that inter-agency cooperation has been the key to address the social needs in Mexico from a transversal perspective. "In an atmosphere of friendship and understanding, exchange of new methodological tools, developed both in our country and in other regions, it is essential for public policies that strengthen the exercise of the fundamental rights of the population," he said.
Meanwhile, Sabina Alkire emphasized: "coordination of public policies is essential to reduce and eliminate poverty as effectively and efficient between the three levels of government-federal, state, municipal-- well as with stakeholders that impact public policies aimed at eliminating poverty.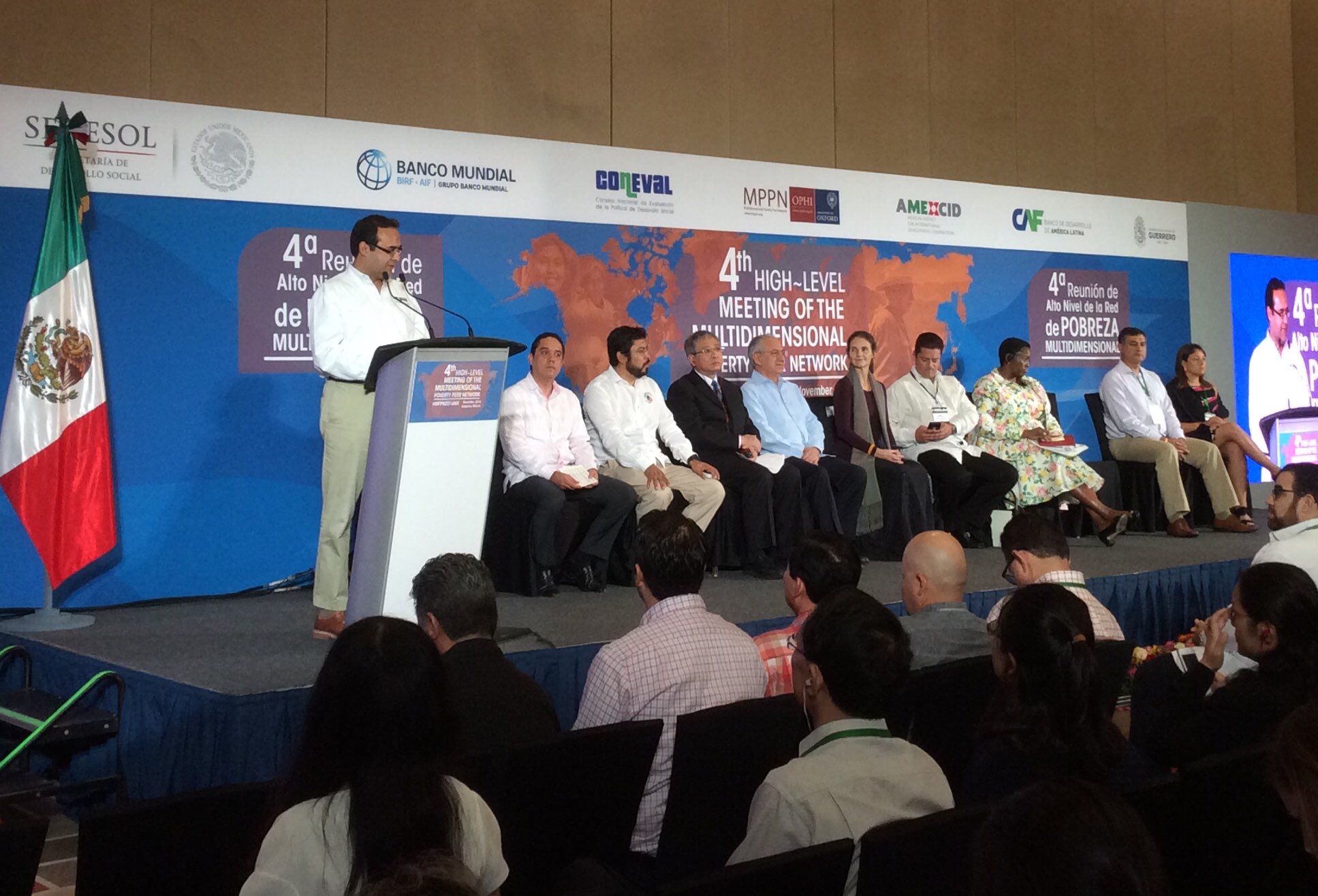 The network has participants from 51 countries and 12 regional and international organizations, among which includes the OAS through its Inter-American Social Protection Network (IASPN). Member States currently participating in the Network are: Antigua and Barbuda, Argentina, Bolivia, Brazil, Chile, Colombia, Costa Rica, Ecuador, El Salvador, Granada, Honduras, Jamaica, Mexico, Panama, Paraguay, Peru, Dominican Republic, Saint Lucia, Saint Vincent and the Grenadines, and Uruguay.
The MPPN met previously in the UK in 2013, Germany in 2014 and Colombia in 2015.